On Friday, the 2nd of June 2023, two members of the Crossing Borders staff took part at the Madens Folkemøde Festival under the Growing Green Communities project. As the festival's focus is to provide the space and opportunity for people to discuss the Danish food chain and food systems, the Growing Green Communities attendance was an easy decision.
The festival took place over two days at Engestofte Estate in Lolland, Denmark. Both Friday and Saturday were filled with conversations and talks between politicians, researchers, companies, and organisations that shared essential points about how to make our food systems more efficient and sustainable. Through a wide range of debates, workshops, show kitchens, tastings and conversations, the participants of the festival were able to dive into the wonderful world of food and learn more about this fundamental part of our lives. The topics such as what food is, what it should be, where it comes from and how we should eat in the future were mentioned.
During the festival, our partner, the University of Copenhagen, organised an event called "Climate, school and green food transition" under SESAM, an EU funded project. The aim of the event was to bring pupils and event participants together and give them the opportunity to develop ideas and tools to tackle the issues caused by the current unsustainable food system. The method used was based on the Design Thinking method, where pupils in groups had to generate ideas about a food-related subject, brainstorm, create prototypes, and share their idea with others.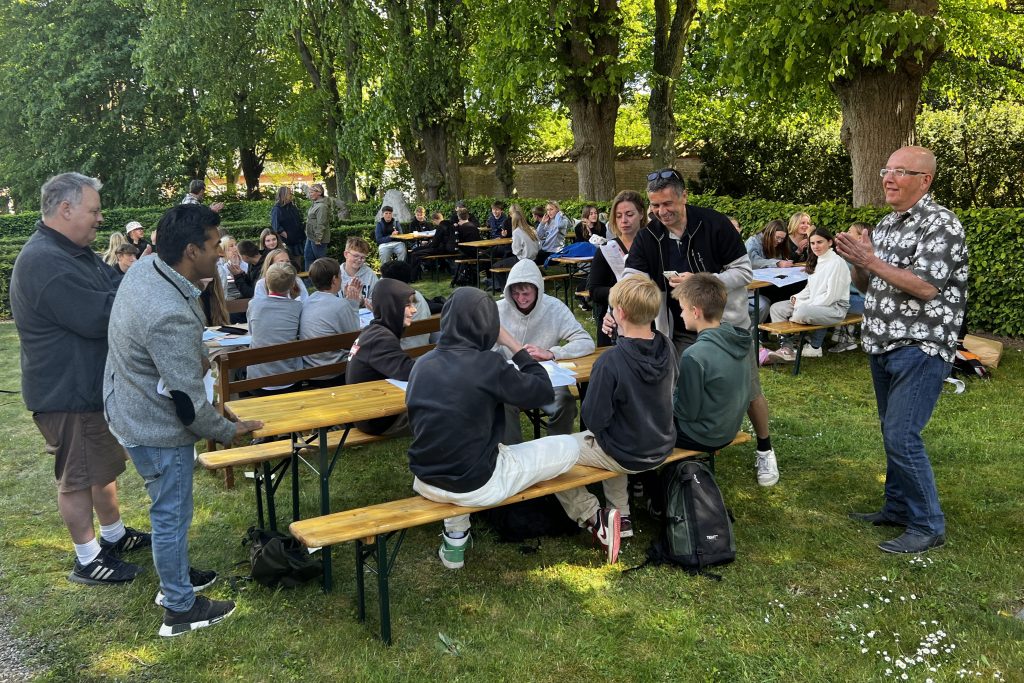 The outcomes of the event were positive with pupils generating interesting ideas and sharing them with the rest of the participants through posters. Several groups thought about creating apps giving tips on how to use food leftovers or giving recipes ideas depending on the products that you buy. Others talked about allowing schools' canteens to use stores' unsold products to cook.
Taking part in this event was a great experience for everyone, the pupils who learnt about food systems and shared their ideas on how to make them more sustainable in the future; our partner SESAM who managed to engage youth in a current important subject that is the green transition of our food production & consumption; and the members of the Growing Green Communities project who got the chance to be inspired by this workshop for their future events and share the project with the broader public.
Blog author: Anna Bonenfant; Karolína Vítečková